Hampton and Newport News, VA Intellectually Disabled Adult Support Care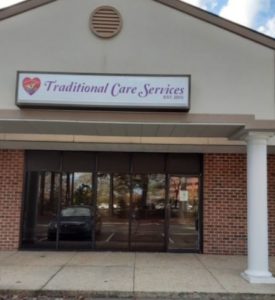 Traditional Care Services provides Sponsored Residential, Community-Based, and In-Home Support for intellectually disabled adults in the Tidewater and Hampton Roads area of Virginia, including the cities and communities of Hampton and Newport News. With two offices, one in Hampton and one in Richmond, TCS is perfectly situated to assist individuals across Southeast and Central Virginia  with any of our adult-care programs.
With both of Traditional Care's founders being from the area, we have decades of experience working with the population in Hampton and Newport News. Our new location at 2310 Tower Plaza in Hampton is just off of I-64 and a short drive to any community on the Hampton Roads Peninsula, including Williamsburg, and Yorktown.
As one of the seven major cities making up the Hampton Roads metropolitan area, Hampton features a wide array of business and industrial enterprises, retail and residential areas, and historical sites. And with the city's proximity to Langley Airforce Base, Hampton has a long history with the military and TCS enjoys working with the many military families living in the area.
Right down the river from Hampton is the ship-building city of Newport News. The two cities are linked by the famous underwater bridge-tunnels going through the James River. And like its neighbor, the economy of Newport News is very much connected to the U.S. Military and the nearby bases.
In addition to being a hub of the military and maritime industry, the Hampton and Newport news metropolitan area is home to various institutions of higher learning including the historically black Hampton University is situated right in the heart of beautiful downtown Hampton as well as Old Dominion and the College of William and Mary just short drives away.
Contact Traditional Care Services
If you are a family member, loved one, or a caseworker looking for a caring environment for an adult individual with intellectual disabilities in the Hampton and Newport News area please don't hesitate to contact us by phone at 757-726-5333, by email tpriester@traditionalcareservices.com, or by filling out our Contact Form. We have offices located in both Hampton and Richmond, VA.
Contact Us