Norfolk and Chesapeake, VA Intellectually Disabled Adult Support Care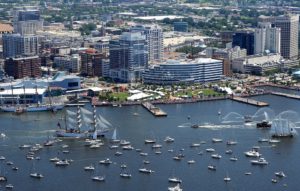 Traditional Care Services provides Sponsored Residential, Community-Based, and In-Home Support for intellectually disabled adults in the Hampton Roads/Tidewater area of Virginia, including the cities and communities of Norfolk and Chesapeake. Our Hampton is a short drive from I-64, and easily accessible to residents in the southside Hampton Roads cities. TCS is perfectly situated to assist those across Southeast Virginia with any of our adult-care programs.
Norfolk is the second-most populous city in Virginia, is part of the nine cities that make up the Hampton Roads metro area, and shares its land border with Virginia Beach to its east and Chesapeake to the south. Both Norfolk and Chesapeake have a long history as being major points of transportation for both trade and the military, with Norfolk being home to the largest naval base in the world.
Though Virginia Beach to the east is the most populated city in the state, Norfolk one of the oldest cities in Hampton Roads, and is considered to be the historic, urban, financial, and cultural center of the region.
Contact Traditional Care Services
If you are a family member, loved one, or a caseworker looking for a caring environment for an adult individual with intellectual disabilities in the Norfolk and Chesapeake area please don't hesitate to contact us by phone at 757-726-5333, by email tpriester@traditionalcareservices.com, or by filling out our Contact Form. We have offices located in both Hampton and Richmond, VA.